The Committee is to support the Council in its research activity, particularly in the creation and oversight of a research commissioning framework and the tendering of research projects, to enable the Council to meet its objective of undertaking research on sentencing in Scotland. The Committee will deliver the Council's research programme by:
managing the research and commissioning framework on behalf of the Scottish Sentencing Council and keeping it under review
reviewing specifications for commissioned research
assessing tenders for commissioned research and speculative applications for funding
overseeing research projects during their lifespan
providing support to working group committees
reviewing outputs from research projects
disseminating research findings
reporting to the Scottish Sentencing Council with its recommendations and, where applicable, referring significant or potentially controversial decisions to the Council
Draft minutes will be published on the website in accordance with the Council's Standing Orders.
Current Members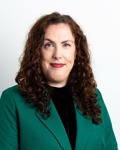 Dr Hannah Graham
Lay member
Dr Hannah Graham will hold office until December 2024.
Dr Hannah Graham is a Senior Lecturer in Criminology at the Scottish Centre for Crime and Justice Research (SCCJR) at the University of Stirling. Dr Graham has previously worked as a criminologist at the University of Tasmania, Australia. Throughout her career as a criminologist, she has conducted research and worked with a range of people and agencies, including police, procurators fiscal, judiciary, lawyers, court staff, prison staff, justice social work and community justice, charities, people with lived experience of the criminal justice system, and justice policymakers. Dr Graham is the author or editor of four books, published internationally, on rehabilitation, criminal justice work, and innovative approaches to justice. She is an Editor of the European Journal of Probation, and a member of the Community Sanctions and Measures Working Group in the European Society of Criminology. Dr Graham is a member of the national Council for the Scottish Association for the Study of Offending (SASO). In 2017-2018, Dr Graham was part of a team of researchers to conduct an independent review of the Aberdeen Problem Solving Approach, in collaboration with Aberdeen Sheriff Court and community justice partners. This approach specialises in working with people with complex needs and prolific offence histories to offer rehabilitative opportunities and address the underlying causes of their offending. In 2007, she conducted an independent evaluation of a mental health court diversion initiative for the Magistrates Court and Forensic Mental Health Services in Tasmania, Australia.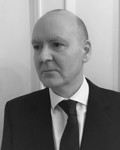 Sheriff Iain Fleming
Sheriff member
Sheriff Fleming will hold office until March 2026.
Sheriff Iain Fleming was appointed as a part time sheriff in 2005 and as a full time sheriff in 2014, following a career as a solicitor and solicitor advocate. He served in the Sheriffdom of North Strathclyde at Greenock Sheriff Court until 2017, and since then has sat in Glasgow Sheriff Court, conducting courts at summary and solemn level. As part of his duties in Glasgow he has presided at the problem-solving Alcohol Court since February 2018. He has also been a shrieval member of the Mental Health Tribunal for Scotland since 2011.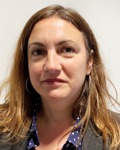 Susan Fallone JP
Judicial member
Susan will hold office until December 2023.
Susan Fallone has been a JP in Edinburgh since 2013. She was admitted as a solicitor in 2006, and called to the Bar in 2021. She was appointed as a safeguarder in 2013, and acts as a curator ad litem and reporting officer in Edinburgh. She has an extensive range of experience within the legal system, having worked within the areas of criminal defence, family, and housing law; for law centres; for local authorities; as a supervision solicitor at the University of Strathclyde Law School; and as an in-court advisor. She sat on children's hearings from 1995-2001. As well as her legal qualifications – LLB, LLM, and the Diploma in Legal Practice – she has an MA in social science.