Sexual Offences Committee
Remit and terms of reference
The Sexual Offences Working Group Committee will support the Scottish Sentencing Council in its preparation of sentencing guidelines on sexual offences. 
The Committee will oversee all aspects of the development of the guidelines until submission to the High Court and will give consideration thereafter to ongoing monitoring of the guidelines. The Council will specify the expected lifetime of the committee. This may be reviewed and, if appropriate, amended by the Council during the committee's lifetime. The Committee's work will include, in particular:
making recommendations to the Council as to the scope, content, and approach of the guidelines
identifying knowledge and information gaps relevant to the development of the guidelines, submitting any proposals for research to the Research                     Committee
reviewing draft guidelines prepared by the secretariat, providing advice and direction as required while having regard to any guideline methodology and           drafting style agreed by the Council 
supporting engagement with relevant stakeholders at all stages of the guideline development process
overseeing the judicial and public consultation process, including the preparation of consultation documents and impact assessments 
The Committee will report regularly to the Council on the progress of guideline development, making recommendations and, where appropriate, referring significant or potentially controversial decisions to the Council.
Current Members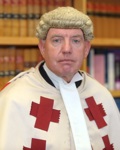 The Right Hon. Lord Matthews
Senator member
Lord Matthews will hold office until November 2025.
The Right Hon. Lord Matthews was appointed a judge of the Supreme Courts in 2007, having served as a temporary judge since February 2004. He graduated from the University of Glasgow LL.B (Hons), and was admitted to the Faculty of Advocates in July 1979. He was appointed as a Queen's Counsel in 1992 and practised at the Bar until his appointment as a sheriff in January 1997. He was Standing Junior Counsel to the Department of Employment in Scotland from June 1984 until March 1988, and served as an advocate depute from April 1988 until January 1993.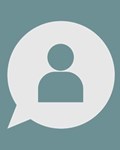 Lindsey Miller
Prosecutor member
Lindsey will hold office until October 2026.
Lindsey Miller is a graduate of the University of Aberdeenand joined the Crown Office and Procurator Fiscal Service in 1994. She has held a number of operational and policy roles including responsibility for matters such as victims, vulnerable witnesses and sexual offences, as well as serious and organised crime and counter-terrorism. She was appointed as secretary to Sir Anthony Campbell's Inquiry into Crown Decision-Making in the Case of the Murder of Surjit Singh Chhokar, and was tasked by the Lord Advocate with preparing recommendations about the investigation of all sudden and unexplained deaths in Scotland and military deaths abroad, which led to the establishment of the Scottish Fatalities Investigation Unit (SFIU). For a number of years she had strategic responsibility in Scotland for the Disrupt Strand of the Serious and Organised Crime Taskforce and has a particular interest in community experiences, specifically those of children and young people, of organised crime.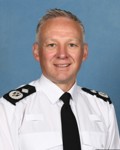 DCC Malcolm Graham
Constable member
DCC Graham will hold office until March 2028.
DCC Graham joined Lothian and Borders Police in 1995. He headed up the force's Criminal Investigation Department and was ACC for Major Crime and Public Protection at the inception of Police Scotland. The introduction of Scotland's single force saw him lead the development of Police Scotland's 10 year strategy, including directing unprecedented nationwide public consultation. In 2020, he was appointed as Deputy Chief Constable, and he presently has executive responsibility for local policing within Police Scotland.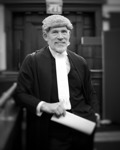 Sheriff Matt Jackson KC
Advisor
Sheriff Jackson was the Council's Advocate member between 2020-2021 until his appointment as sheriff. Sheriff Jackson sits on the Sexual Offences Committee as an adviser by invitation of the Council.
Matt Jackson was a qualified solicitor for 10 years prior to calling at the bar in 2000. During that period he worked as both a corporate lawyer, and latterly, as principal of his own practice specialising in criminal law. Since calling at the bar, Matt has been involved in numerous types of case, tending predominantly to appear for clients in the Court of Appeal and High Court as well as developing an expertise in representation at Fatal Accident Inquiries.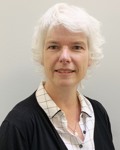 Sheriff Krista Johnston
Advisor
Sheriff Krista Johnston was the Council's solicitor member until her appointment as sheriff. Sheriff Johnston sits on the Communications Committee as an advisor by invitation of the Council.
Along with others she founded the firm of Martin, Johnston and Socha in 1998, concentrating exclusively on criminal defence work. The firm later expanded to include offices in Dunfermline, Kirkcaldy and Alloa. In 2007 Krista became a solicitor advocate in the field of crime and enjoyed instruction from a number of solicitor firms across Scotland. She appeared regularly in the High Court conducting criminal trials, and also appeared in the appellate courts, before her appointment as a sheriff in September 2022.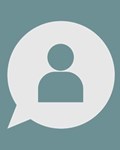 Sheriff McIntyre
Advisor
Sheriff McIntyre was the Council's Summary Sheriff member between 2017-2018 until his appointment as sheriff. Sheriff McIntyre sits on the Sexual Offences Committee as an adviser by invitation of the Council.
Sheriff Andrew McIntyre is a graduate of the University of Glasgow. He undertook his training as a solicitor at the Crown Office and Procurator Fiscal Service in Edinburgh and then with the Procurator Fiscal at Glasgow. He went on to serve as a procurator fiscal in a number of capacities for more than 16 years until his appointment as one of the first summary sheriffs in April 2016. His term automatically ended when he was appointed as a sheriff in the sheriffdom of North Strathclyde in 2018. During his career in the prosecution service, he undertook a number of senior roles across Scotland and at the Crown Office. Between 2007 and 2010 he was head of victim policy at Crown Office where he advised the law officers and developed prosecution policy on matters such as sexual crime, domestic abuse, hate crime and vulnerable witnesses. Between 2012 and 2015 he was the senior prosecutor with responsibility for sheriff and jury trials across the North of Scotland. In this last role, he was also appointed as a specialist human trafficking prosecutor. He also undertook secondments with the Commission for Racial Equality (as it then was) and with Lord Carloway on his review of aspects of criminal procedure in Scotland.