Positive Lifestyle Project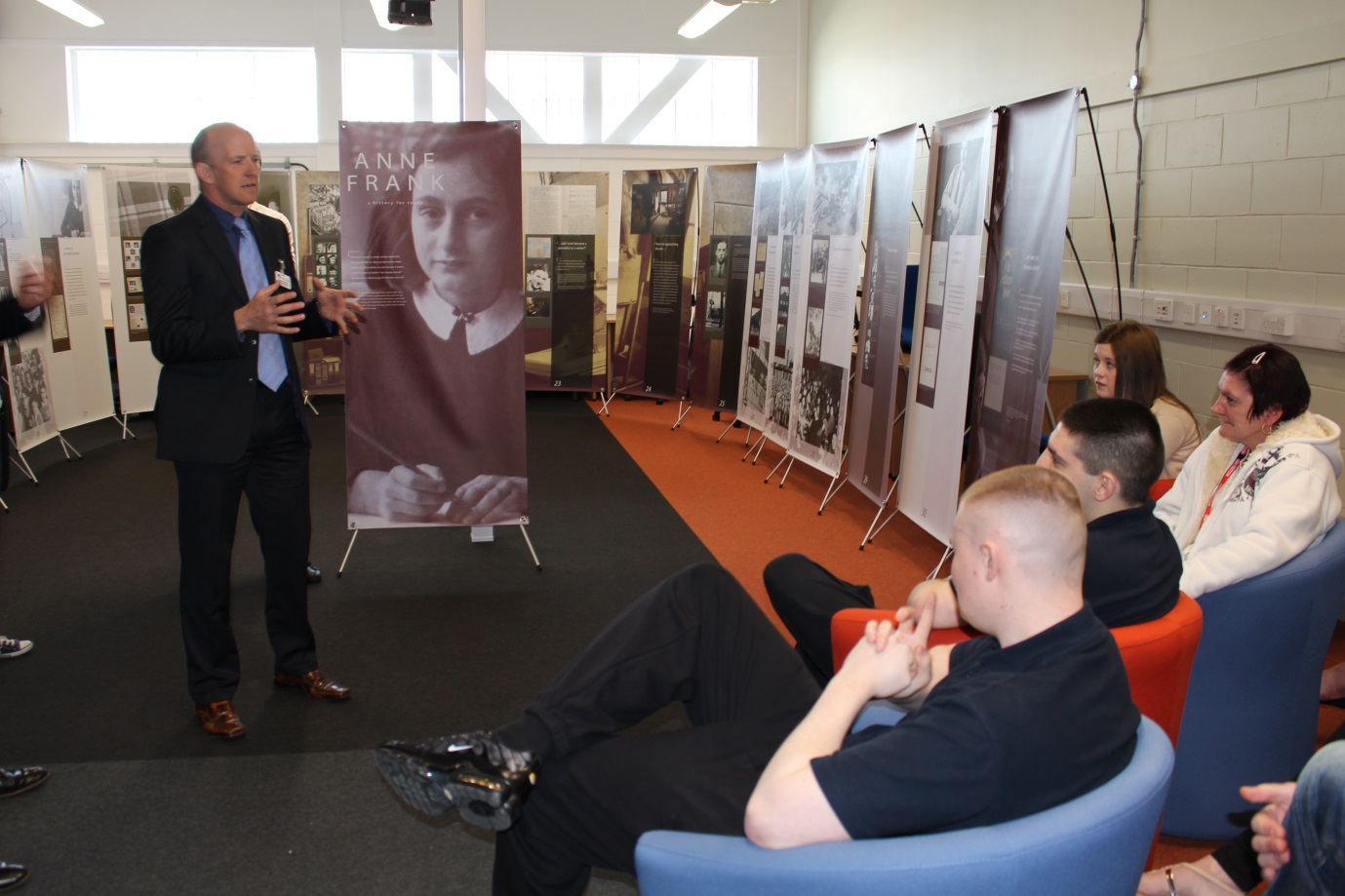 Chief Inspector Mark Leonard of the Specialist Crime Division, Police Scotland, writes about the Positive Lifestyle Project.
The Positive Lifestyles project is a range of coordinated activities undertaken by Police Scotland, the Scottish Prison Service and a range of third sector organisations, to divert young people on the cusp of serious organised crime.
Rapport building, trust and continuing a positive, supportive conversation with young people in prison or in the community are sometimes overlooked as key to supporting an individual's own lifestyle goals.
A key element of the Positive Lifestyle Project includes a new liaison role within Polmont Young Offenders' Institution focusing on diversion from organised crime.
Police Community Liaison Officer, Sergeant Hamish MacLean, is the first Scottish police officer to focus on 'divert and prevention' work within a young offenders' institution or prison.
The work, jointly funded by Police Scotland and the Scottish Prison Service, takes a fresh approach to policing and is seeing signs of real success.
Based within the Community Support Unit at HM Young Offenders Institute, Polmont, Hamish is working to develop a rapport with the inmates and build trust not only with the police but other justice organisations.
The aim is to break down barriers between officers and young people to work to divert them from returning to crime following their release.
Building on programmes already run within the Institution, Hamish developed a mentor scheme based on the Police Scotland Youth Volunteers (PSYV) Leadership and Teambuilding Programme.
A core strand of the programme is to provide participants with the skills to become confident individuals, effective contributors, successful learners and responsible citizens.
It is hoped that the introduction of a Leadership and Team Building Intervention Project will assist participants to gain recognised vocational accreditation through SQA modules as well as through courses completed through the PSYV scheme. 
Some of the modules include:
health & safety
first aid  
risk assessment. 
These are run alongside sessions which deal with:
bullying
domestic abuse
violence
knife crime
serious organised crime  
staying safe. 
Those who take courses as part of the Programme not only gain skills that will help them cope when they return to the community, but they also earn a certificate of completion. It is anticipated that the programme will eventually become accredited by Education Scotland, making the certificate even more meaningful.
Certificates awarded to those who successfully completed the course alongside Hamish, and Tommy Steele SPS Community Safety Officer.
Post release, Hamish points participants in the right direction to link up with organisations providing support for re-integrating back into the community and for continuing rehabilitation, including training, education, jobs and volunteering.
Close interaction with local policing and community organisations provides feedback on the success of the Polmont Programme and enables Hamish to deliver some bespoke help for inmates as well as sending them in the right direction on release.
Young people successful in the programme may also be put forward as youth volunteers or adult helpers to address criminal behaviour in the local community.
One example of the project's success led to a group of inmates helping to produce a programme for 'Jail Radio' following a visit, co-ordinated by Hamish, from the Violent Offender Watch (VOW). The young people engaged with the team, discussing the programme with other inmates and continued their support by helping to create a broadcast about VOW for the radio station.
Another success involved an Anne Frank exhibition held at Polmont where 12 young people acted as ambassadors, delivering tours to fellow inmates, staff and visitors. They worked with the Anne Frank Trust to increase their knowledge, confidence in public speaking and self-esteem. 
Hamish with the ambassadors
The Leadership and Team building Programme has now become so highly regarded among inmates that there is a waiting list to attend.
If you would like more information about the Positive Lifestyle Project, please email Mark at Mark.Leonard@scotland.pnn.police.uk.
Biography
Mark joined Grampian Police in 1995 working within Aberdeen and Peterhead. In 2000, he transferred to Strathclyde Police working in a variety of roles in Lanarkshire including local policing, proactive and reactive investigations and licensing. During this time he held specialist roles as a family liaison officer on major investigations, as a source handler, and as a public order responder.
He leads a national team based at the Scottish Crime Campus which supports local policing and the Specialist Crime Division delivery of the divert and deter strands of Scotland's Serious Organised Crime Strategy. He is responsible for ensuring that Police Scotland work collaboratively to prevent and reduce the harm caused by Serious Organised Crime by supporting private, public and third sector organisations to help them protect themselves and each other.
Additional