Remit and terms of reference
The Committee supports the Council in its communications activity, focusing in particular on its statutory objective to "promote greater awareness and understanding of sentencing policy and practice".
Strategy
The Committee will assist the Council in delivering the Communications Strategy, in particular by:
building the Council's public profile
identifying and overseeing promotional and public education projects and events
identifying areas for collaboration with others, including contribution to public education projects, and participating in / attending conferences and events
overseeing the development of promotional and informational materials including further website development.
 Consideration will be given to the following key areas:
developing the website and other relevant material as accessible resources
raising awareness of sentencing policy and practice
developing a comprehensive strategy for communications around guidelines
engaging with the judiciary, practitioners, media, justice delivery organisations, stakeholders, and the wider public
preparing key messages on Council business
evaluating Council engagement and communications work
providing helpful and accurate sentencing information on request and in collaboration with relevant organisations
In preparing the Communications Strategy, the Committee will take due account of the needs of different audiences and tailor relevant communications accordingly.
Minutes will be published on the website in accordance with the Council's Standing Orders.  
Current Members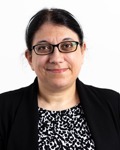 Summary Sheriff Amel Elfallah
Judicial member
Summary Sheriff Elfallah will hold office until July 2027.
Summary Sheriff Amel Elfallah has been a summary sheriff in Glasgow since October 2021, presiding over a variety of courts. She originally trained and qualified as a solicitor in personal injury litigation, before joining the Crown Office and Procurator Fiscal Service in 2003. She became a senior procurator fiscal depute in 2008 and held that role in various departments within COPFS, undertaking summary, solemn and appellate criminal work. She also specialised in equalities and training work, and has been a National Institute for Trial Advocacy-accredited advocacy trainer since 2008.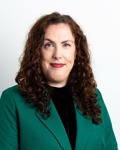 Dr Hannah Graham
Lay member
Dr Hannah Graham will hold office until December 2024.
Dr Hannah Graham is a Senior Lecturer in Criminology at the Scottish Centre for Crime and Justice Research (SCCJR) at the University of Stirling. Dr Graham has previously worked as a criminologist at the University of Tasmania, Australia. Throughout her career as a criminologist, she has conducted research and worked with a range of people and agencies, including police, procurators fiscal, judiciary, lawyers, court staff, prison staff, justice social work and community justice, charities, people with lived experience of the criminal justice system, and justice policymakers. Dr Graham is the author or editor of four books, published internationally, on rehabilitation, criminal justice work, and innovative approaches to justice. She is an Editor of the European Journal of Probation, and a member of the Community Sanctions and Measures Working Group in the European Society of Criminology. Dr Graham is a member of the national Council for the Scottish Association for the Study of Offending (SASO). In 2017-2018, Dr Graham was part of a team of researchers to conduct an independent review of the Aberdeen Problem Solving Approach, in collaboration with Aberdeen Sheriff Court and community justice partners. This approach specialises in working with people with complex needs and prolific offence histories to offer rehabilitative opportunities and address the underlying causes of their offending. In 2007, she conducted an independent evaluation of a mental health court diversion initiative for the Magistrates Court and Forensic Mental Health Services in Tasmania, Australia.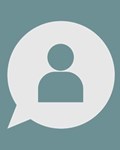 Lindsey Miller
Prosecutor member
Lindsey will hold office until October 2026.
Lindsey Miller is a graduate of the University of Aberdeenand joined the Crown Office and Procurator Fiscal Service in 1994. She has held a number of operational and policy roles including responsibility for matters such as victims, vulnerable witnesses and sexual offences, as well as serious and organised crime and counter-terrorism. She was appointed as secretary to Sir Anthony Campbell's Inquiry into Crown Decision-Making in the Case of the Murder of Surjit Singh Chhokar, and was tasked by the Lord Advocate with preparing recommendations about the investigation of all sudden and unexplained deaths in Scotland and military deaths abroad, which led to the establishment of the Scottish Fatalities Investigation Unit (SFIU). For a number of years she had strategic responsibility in Scotland for the Disrupt Strand of the Serious and Organised Crime Taskforce and has a particular interest in community experiences, specifically those of children and young people, of organised crime.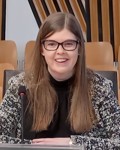 Joanne McMillan
Solicitor member
Joanne will hold office until May 2028.
Joanne heads up her own firm in Glasgow. She appears in courts across Scotland on a daily basis and has a particular interest in sentencing and the parole process. Joanne graduated from the University of Strathclyde in 2008. In 2010, she commenced her traineeship at Turnbull McCarron solicitors where she remained for 10 years. She set up her own firm in July 2020, dealing in both criminal and civil law. Joanne is also a member of the executive committee of the Glasgow Bar Association.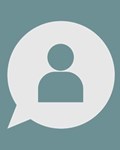 Sheriff McIntyre
Advisor
Sheriff McIntyre was the Council's Summary Sheriff member between 2017-2018 until his appointment as sheriff. Sheriff McIntyre sits on the Sexual Offences Committee as an adviser by invitation of the Council.
Sheriff Andrew McIntyre is a graduate of the University of Glasgow. He undertook his training as a solicitor at the Crown Office and Procurator Fiscal Service in Edinburgh and then with the Procurator Fiscal at Glasgow. He went on to serve as a procurator fiscal in a number of capacities for more than 16 years until his appointment as one of the first summary sheriffs in April 2016. His term automatically ended when he was appointed as a sheriff in the sheriffdom of North Strathclyde in 2018. During his career in the prosecution service, he undertook a number of senior roles across Scotland and at the Crown Office. Between 2007 and 2010 he was head of victim policy at Crown Office where he advised the law officers and developed prosecution policy on matters such as sexual crime, domestic abuse, hate crime and vulnerable witnesses. Between 2012 and 2015 he was the senior prosecutor with responsibility for sheriff and jury trials across the North of Scotland. In this last role, he was also appointed as a specialist human trafficking prosecutor. He also undertook secondments with the Commission for Racial Equality (as it then was) and with Lord Carloway on his review of aspects of criminal procedure in Scotland.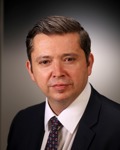 Sheriff Paul Brown
Advisor
Sheriff Brown was the Council's Summary Sheriff member between 2020-2021 until his appointment as sheriff. Sheriff Brown sits on the Domestic Abuse Committee as an advisor by invitation of the Council.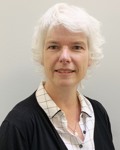 Sheriff Krista Johnston
Advisor
Sheriff Krista Johnston was the Council's solicitor member until her appointment as sheriff. Sheriff Johnston sits on the Communications Committee as an advisor by invitation of the Council.
Along with others she founded the firm of Martin, Johnston and Socha in 1998, concentrating exclusively on criminal defence work. The firm later expanded to include offices in Dunfermline, Kirkcaldy and Alloa. In 2007 Krista became a solicitor advocate in the field of crime and enjoyed instruction from a number of solicitor firms across Scotland. She appeared regularly in the High Court conducting criminal trials, and also appeared in the appellate courts, before her appointment as a sheriff in September 2022.